Suicide prevention aligns with Greater Mankato Area United Way's mission to convene the community around important issues and improve lives in the region.
MISSION OF UNITED WAY'S SUICIDE PREVENTION COMMITTEE:
Our focus is on youth in the Greater Mankato area. We intend to eradicate barriers for seeking help and eliminate stereotypes, myths, urban legends and fears related to talking about and seeking assistance with mental health issues. We aspire to build a sense of connection and belonging and to create communities that work cross functionally with each other.
Initiatives and focus areas:
Emma Benoit's My Ascension documentary and presentations
Hope Squad school-based, peer-to-peer prevention program
Resource hub and parent resources
Anti-bullying efforts
Provider education and quality of care
Student feedback groups
---
UPCOMING COMMUNITY EVENT
Free Community Event: Documentary Film Screening and Panel Discussion
Wednesday, October 11, 2023
1-3 p.m. at South Central College Auditorium (North Mankato)
Free
Click for flyer: 1 page version / 2 page version with additional film information
We welcome suicide attempt survivor and mental health advocate Emma Benoit back to our region to share her experiences at this event sponsored by Newport Healthcare, PrairieCare and South Central College, through an initiative by Greater Mankato Area United Way.
The 90-minute film will begin at 1 p.m., followed by a panel discussion. Audience members will have the opportunity to ask questions of Emma and others participating in the panel who have been impacted by suicide. Support and resources will be available.
Questions? Please contact Greater Mankato Area United Way at 507-345-4551.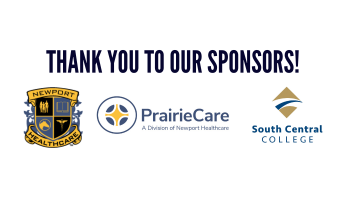 More Information: 
Thanks to community members, area schools, businesses and sponsors, we have had the opportunity to bring mental health advocate Emma Benoit to our area several times since 2022 to share her important message of hope and suicide prevention as she shares her documentary My Ascension. More than 10,000 students and community members in our area have been touched by Emma's story.
Now 22, Benoit became dedicated to suicide prevention after surviving a suicide attempt as a 16-year-old. Her attempt resulted in a spinal cord injury that left her paralyzed but helped her find faith and purpose, propelling her on a mission to use her painful experience and miraculous recovery to help others. Visit MyAscension.us to learn more about the film.
If you are interested in helping bring Emma to your school, please contact United Way at 507-345-4551 or LauraM[at]mankatounitedway.org.
---
UPCOMING COMMUNITY EVENT
Karate Chop Bullying: An Anti-Bullying Seminar
Monday, October 2, 2023
7-8 p.m. at Mankato Family YMCA
Free; registration required. Register at KatoKarateMN.com.
Recommended for Grade 4 and up. Under age 16 must be accompanied by parent/guardian.
This anti-bullying seminar is facilitated by Tim Flynn of Kato Karate. The training aims to help build confidence and resilience. Thank you to Mankato Family YMCA for allowing non-members to use Child Watch for children 6 months and older during this event.
---
DIAL 988 FOR SUPPORT
If you are having an emergency, dial 911.
988 is the new national dialing code that offers 24/7 access to trained crisis counselors who can help people experiencing mental health-related distress. People can call or text 988 or chat 988lifeline.org for themselves or if they are worried about a loved one who may need crisis support. This could be thoughts of suicide, mental health or substance use crisis, or any other kind of emotional distress.