Making Connections: Addressing Social Isolation
Social connection is instrumental to emotional and mental health. In 2020, volunteers helped United Way deliver 150 Kindle Fire tablets to 22 care facilities in Blue Earth, Le Sueur, Nicollet and Waseca counties. This initiative to address social isolation in older adults began with an idea from Nate Erickson of Ophthalmology Associates. United Way was proud to convene the community around this effort. Funders included service clubs, organizations, individuals and businesses throughout the region. District #77 also loaned additional tablets.
By providing technology to older adults, we can offer a means of communication and connection to family, friends and resources during these challenging times.
This project is ongoing. If you are interested in volunteering or donating to the Senior Technology Initiative, please contact us.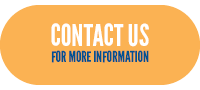 We thank all volunteers and the following generous donors:
Cory Abels
Diane Beckmann, Thrivent Financial – Waseca
Connors Plumbing & Heating – Waseca
Pam DeMarce, WOW!Zone
Exchange Club of Waseca
Greater Mankato Rotary
Mankato Downtown Kiwanis
Mankato Sunrise Lions
Minnesota River Area Agency on Aging, Inc.
MN Valley Civitan, Mankato MN
Ophthalmology Associates
Optimist Club of Minnesota Valley
Sertoma Club of Greater Mankato
Jaye Sopkowiak
St Peter Lions Club
St Peter Rotary Club
Target Store Mankato
Waseca Lions Club
Waseca Rotary Club