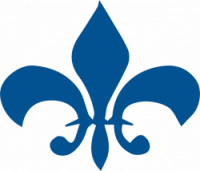 Leading the Way: Tocqueville Society
The United Way Tocqueville Society is one of the world's most prestigious institutions for individuals who are passionate about improving people's lives and keeping our communities strong. The Society aims to create long–lasting changes through philanthropic leadership and personal giving. Membership in the Society is granted to those who contribute at least $10,000 annually to United Way.
Ordre de Fraternité (Order of Fraternity) | $75,000 - $99,999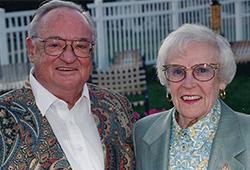 Lowell Andreas was a philanthropist and a long-time contributor to United Way. His commitment to the community, particularly his passion for youth and education, was reflected in his generosity as the Greater Mankato Area United Way's largest donor to date. Lowell joined his wife Nadine when he passed away in 2009 at the age of 87, but their legacy will continue to impact lives in the greater Mankato area.
Ordre de Liberté (Order of Liberty) | $25,000 - $49,999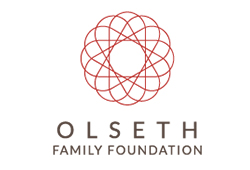 The Olseth Family Foundation is working to improve the community through support of arts, education, the environment and the underserved. In 2017, the foundation's passion for literacy and equal access to books led to Greater Mankato Area United Way's Fourth–Grade Book Project, which provides a Shel Silverstein poetry book to every fourth-grader in the region. The Olseth Family Foundation supports many other community initiatives, including the BackPack Food Program, Echo Food Shelf, CADA House, VINE Faith in Action, Children's Museum of Southern Minnesota, and the Recharge Mankato initiative in partnership with the Mankato Area Foundation and Minnesota State University, Mankato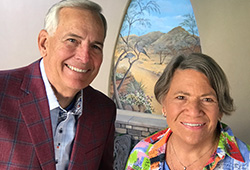 Denny and Carole Dotson are longtime residents of Mankato and have enjoyed watching the community become a regional center. They have been supportive of community efforts that have evolved to handle the needs of an expanding diverse population, especially those that touch the lives of children.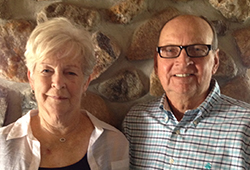 As former owners of Katolight Corporation (now Rolls-Royce Solutions America), Lyle and Kay Jacobson were longtime supporters of United Way. Their history includes conducting successful employee campaigns, giving personally, giving through their business and giving through their donor advised fund of the Mankato Area Foundation. In addition to supporting United Way, Lyle and Kay gave additional support to many of the United Way agencies. Their philanthropic areas of emphasis were youth activities, education, the arts and humanitarian organizations. Overall they had a keen interest in enhancing the quality of life in the Mankato area helping to make it an attractive community for employee retention and recruitment and helping make it a community that provides opportunities for healthy family lives. Sadly, Lyle passed away in 2020, and Kay passed away in 2022. Their legacy of giving through United Way continues through their daughters.
Membres de la Société (Society Members) | $10,000 - $24,999
In great appreciation for their spirit of generosity, we thank the Greater Mankato Area United Way Tocqueville Society members for inspiring hope and creating opportunities for a better tomorrow.