United Way's annual campaign seeks to raise essential funding for programs in our four-county region. Join us in our campaign kickoff events as we come together to build a better tomorrow for all!
2023 Campaign Kickoffs
Mankato: July 26, 12-1 p.m. at Civic Center Plaza
St. Peter: Aug. 16, 4:30-6 p.m. at Chamber Diplomats Annual Picnic at Levee Park alongside Chamber building
Elysian: Aug. 20, 11 a.m.-9 p.m. at Scoops Ice Cream
Waseca: Sept. 15, 3-5 p.m. at The Mill - Bean Bag Tournament
20 Teams
Cost: $100 per team
Teams of 2 players
To register, call Diane Beckmann at 507-835-9899.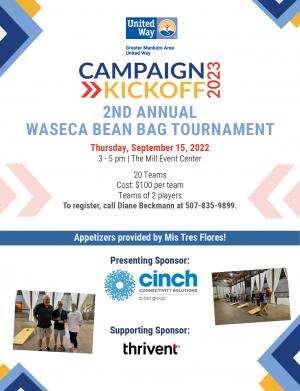 Madison Lake: Wednesday, October 5, 12-1 p.m. at Madison Lake City Hall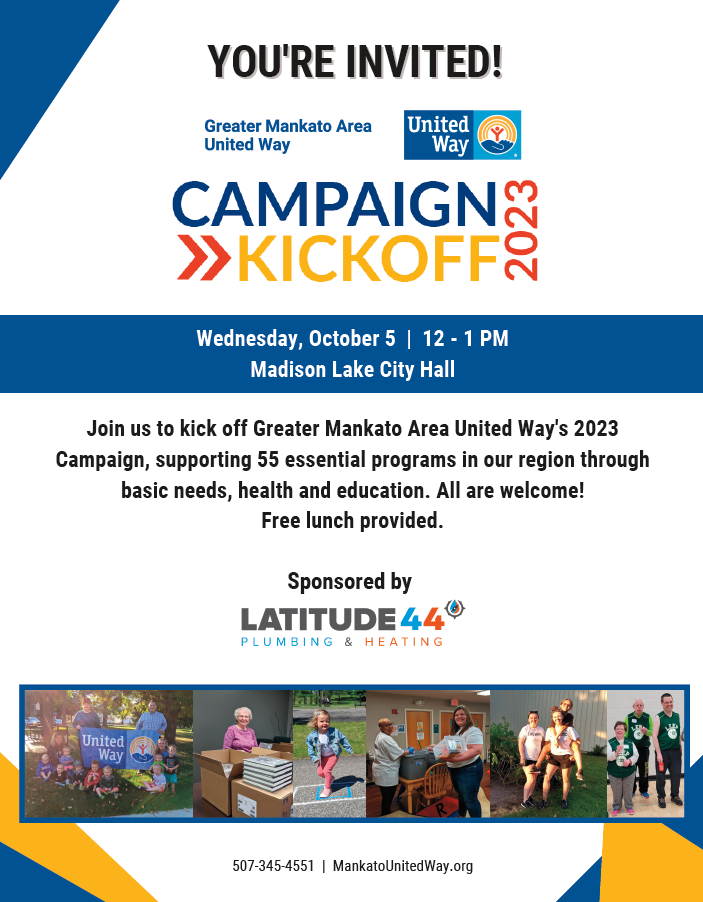 If you are interested in becoming a Pacesetter recognized at Kickoff by giving a corporate gift of $500+ before the event, please contact our office at 507-345-4551 or BarbK [at] MankatoUnitedWay.org.
2023 Campaign Kickoff Sponsor
Atwood Property Management/Century 21 Atwood