Overview
Success by Six (SB6) is a nation-wide United Way framework used to build public-private partnerships with community leaders to mobilize early childhood efforts. SB6 works to ensure that all children are ready to succeed when they enter school. This core value is driving SB6 leaders in developing comprehensive action plans to address both short and long-term needs of children in our community, region, state and country.
Success by Six Forums
Success by Six Forums are quarterly networking and resource sharing opportunities that connect early childhood stakeholders and professionals throughout the region. Click here to be added to the Success By Six email list or if you have questions about Success by Six. 
When all kids have the best possible start, we are all better off!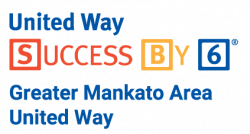 Mankato Area Public Schools Preschool to Third Grade Alignment Goals and Strategies
Thursday, June 17
11 am - 12 pm
via Zoom
The upcoming forum will include an overview of of Mankato Area Public Schools Preschool to Third Grade Alignment goals and strategies and how families, schools and communities can help create a seamless transition to kindergarten for all children.
There will also be opportunity for participants to share program information and updates. Feel free to share this opportunity with other individuals who may be interested.
More about Preschool to Third Grade Alignment: Schools must be prepared to support the kindergarten entry of all children and their families who come from many different cultures, linguistic backgrounds as well as a wide-variety of early childhood education or child care. Kindergarten is a critical transitional year between early childhood and children's formal education. When all kids have the best possible start, we are all better off!
Register Below
An email reminder with the Zoom link and call-in number will be sent to the registrants.
Upcoming forums for 2021:
September 16, 2021 - CANCELLED
December 16, 2021 - Click here to receive more information closer to the event.
With community support for all families, every child will enter kindergarten ready for success.
Mobilize the community to support families ensuring that all children are nurtured and ready for kindergarten.
SB6's role in the community is to fund early childhood programs and initiatives; build community awareness about early childhood issues and what can be done to increase school readiness; leverage resources; conduct assessments regarding children and families; influence systems on behalf of young children; and serve as a facilitator, broker, community problem-solver and leader in community efforts around early childhood.
Educate and support parents

Enhance the system and awareness for early assessment of developmental concerns

Strengthen and expand early childhood infrastructure

Increase quality and access to early learning experiences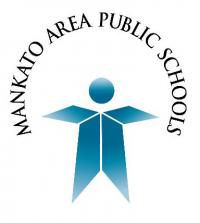 Early Childhood Screening
Early Childhood Screening is important for your child's continued learning and readiness for future school success. 
Best to be screened at age three.
When you KNOW it helps your child LEARN and GROW.
Call Central Registration at 507.207.4037 to make an appointment, for a FREE Early Childhood Screening.
Image