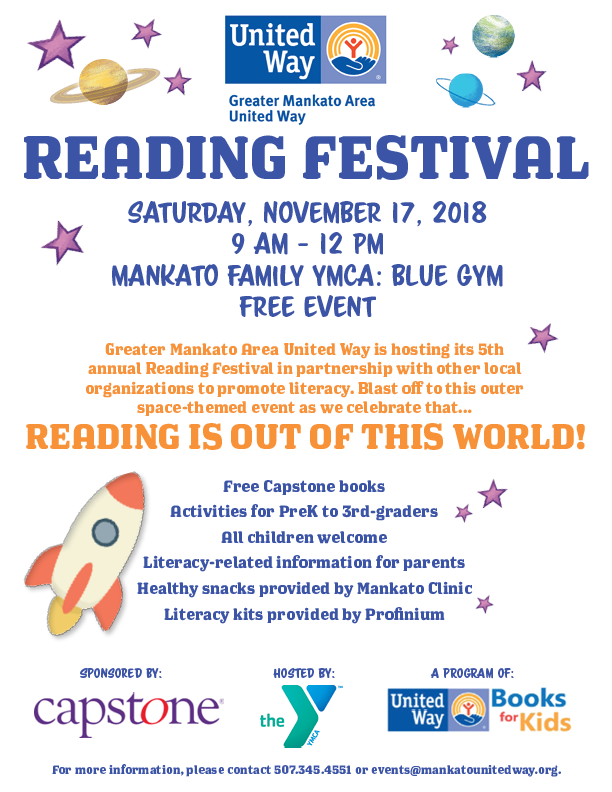 Blast off! 
United Way Reading Festival
Saturday, November 17, 2018
9 am - 12 pm
Mankato Family YMCA
Join us for this wonderful day of celebrating how reading and literacy is OUT OF THIS WORLD at this outer-space themed event!
The reading festival includes:
- Activities for toddlers through 3rd graders (geared towards children ages 2-8, but all children are welcome!)
- Literacy related information for parents
- Booths hosted by local organizations 
- Free healthy snacks from Mankato Clinic
- Literacy Kits from Profinium
A fun FREE event for kids!
Event sponsored by:

Event host: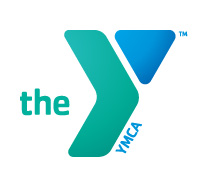 Contact Laura Murray at United Way if you would like more information about this event.