About the Program
Emerging Leaders United is a program for adults under age 40 who donate or pledge a minimum annual gift of $250 or a combined minimum annual gift of $500 with their spouse.
Emerging Leaders United will allow you to discover and expand your philanthropic passions through volunteering, networking and community involvement. 
Anyone who qualifies for the Emerging Leaders United program AND checks the box on their pledge form will be invited to participate in these opportunities.
To learn more or to become part of this group, contact United Way at
507-345-4551 or MankatoUW@mankatounitedway.org.
Emerging Leader Opportunities
Volunteer for various community projects with other Emerging Leaders.

Meet corporate and community leaders as well as other young leaders who will help you grow both professionally and in philanthropy.

Attend the Tocqueville Speaker Series, in which Tocqueville Society Leaders (those who give a personal annual gift of $10,000 or more) share their professional and personal journeys and their perspectives on philanthropy.

Attend the Business of Giving Series, in which regional business leaders invite Emerging Leaders to learn more about what their company's perspective on giving and what they do to give back to the community.
Emerging Leaders Upcoming Events
Tocqueville Speaker Series: Scott & Valerie Smits
Monday, October 11
5 - 7 pm
Scott & Valerie Smits
Scott and Valerie Smits moved to Mankato three years ago with a passionate desire to support local businesses and the community as a whole. United Way does both with the stringent yearly evaluations of the agencies seeking support to the diversity of the businesses themselves. A strong community of people helping people is something that they want to be a part of. They are thrilled to be able to support Greater Mankato Area United Way.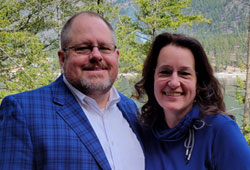 Business of Giving Series: Lime Valley Advertising
Tuesday, November 9
5 - 7 pm
1620 S. Riverfront Drive
Mankato, MN 56001
Hear the leadership journey of Lime Valley owner Brian Maciej as he progressed from graphic designer to an award-winning business owner with a passion for giving back to the community.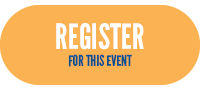 Virtual event focused on the topic of Mental Health First Aid Training
This virtual event focused on the topic of Mental Health First Aid Training, a national movement to train and empower people to "Be the Difference" in someone's life. Mankato Clinic Foundation is spreading the movement in our region by offering Mental Health First Aid courses which Greater Mankato Area United Way is funding through the Community Response Fund in collaboration with Mankato Area Foundation.
At this event Mary Beth Trembley, RNC with the Mankato Clinic Department of Psychiatry and Mental Health First Aid Certified Trainer, provides introductory information about the full 8-hour training as well as helpful tips for providing support. Introduction provided by Marcia Bahr, Director of Marketing and Communication with Mankato Clinic, provides an explanation of how Mental Health First Aid Training aligns with Mankato Clinic Foundation's commitment to supporting the health of this region.
Anyone, anywhere can be the one to make a difference in the life of someone with a mental health or substance use challenge - if they know what to do and what to say. Click here for more information about Mental Health First Aid Training.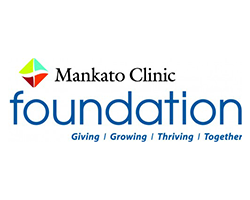 Leaving a Legacy: Planned Giving Info Session for Emerging Leaders
Stay tuned....