About the Program
Emerging Leaders United is a program for adults under age 40 who donate or pledge a minimum annual gift of $250 or a combined minimum annual gift of $500 with their spouse.
Emerging Leaders United will allow you to discover and expand your philanthropic passions through volunteering, networking and community involvement. 
Anyone who qualifies for the Emerging Leaders United program AND checks the box on their pledge form will be invited to participate in these opportunities.
To learn more or to become part of this group, contact United Way at
507-345-4551 or MankatoUW@mankatounitedway.org.
Emerging Leader Opportunities
Volunteer for various community projects with other Emerging Leaders.

Meet corporate and community leaders as well as other young leaders who will help you grow both professionally and in philanthropy.

Attend the Tocqueville Speaker Series, in which Tocqueville Society Leaders (those who give a personal annual gift of $10,000 or more) share their professional and personal journeys and their perspectives on philanthropy.

Attend the Business of Giving Series, in which regional business leaders invite Emerging Leaders to learn more about what their company's perspective on giving and what they do to give back to the community.
Emerging Leaders Upcoming Events
Leaving a Legacy: Planned Giving Info Session for Emerging Leaders
Hosted by Blethen Berens


Monday, June 21
4:30 - 6:30 pm
Profinium Building 7th Floor

Did you know that it's never too early for financial planning? Join Blethen Berens in June to learn about planned giving, a powerful way to leave a legacy and make a difference for future generations.

Jared Koch, attorney at Blethen Berens, practices real estate and estate planning. He will share the basics of planned giving, the diverse ways to make a planned gift, and things to think about when exploring how planned giving might fit into your financial and philanthropic goals.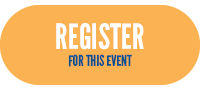 Tocqueville Speaker Series: Mick & Lisa Montag
Thursday, July 22
5 - 7 pm
Rain Date: July 29, 2021
Mick & Lisa Montag
Lisa and Mick Montag have been active in Greater Mankato Area United Way and their supporting programs for a long time. Both are residents of Mankato as well as local business owners. The couple enjoys being part of the United Way and being able to support their community and other regional nonprofits, including Minnesota State University Mankato, Fellowship of Christian Athletes and Loyola Catholic School. Mick was also Captain of the United Way Development Construction Division from the years 1980–1983. Additionally, with their four children, the Montag family has volunteered for some of United Way's other organizations. For Lisa and Mick, it has been an honor to give back to Greater Mankato Area United Way and assist them in continuing their excellent work!

Virtual event focused on the topic of Mental Health First Aid Training
Monday, April 19
Noon - 1:00 PM
via Zoom
This virtual event focused on the topic of Mental Health First Aid Training, a national movement to train and empower people to "Be the Difference" in someone's life. Mankato Clinic Foundation is spreading the movement in our region by offering Mental Health First Aid courses which Greater Mankato Area United Way is funding through the Community Response Fund in collaboration with Mankato Area Foundation.
At this event Mary Beth Trembley, RNC with the Mankato Clinic Department of Psychiatry and Mental Health First Aid Certified Trainer, provides introductory information about the full 8-hour training as well as helpful tips for providing support. Introduction provided by Marcia Bahr, Director of Marketing and Communication with Mankato Clinic, provides an explanation of how Mental Health First Aid Training aligns with Mankato Clinic Foundation's commitment to supporting the health of this region.
Anyone, anywhere can be the one to make a difference in the life of someone with a mental health or substance use challenge - if they know what to do and what to say. Click here for more information about Mental Health First Aid Training.