Community Response Fund
In response to COVID19's impact on regional nonprofits, the Greater Mankato Area United Way and Mankato Area Foundation have come together to create a Community Response Fund to assist in their joint efforts to address emerging needs in our region. On behalf of both organizations, we would like to thank this incredibly generous area in advance and encourage you to join us in supporting the nonprofits that are vital to the health and well-being of our region.
About the Community Response Fund
Established through the Greater Mankato Area United Way and Mankato Area Foundation, this fund is designed to respond swiftly in support of nonprofit organizations that are serving the escalating needs of our communities affected by the novel coronavirus. Our joint expertise in community partnerships, resources, and connections ensures we are addressing the most pressing needs to keep our region strong and balanced.
As we work in collaboration with other philanthropic partners such as regional foundations, family foundations, and individual donors, our goal is to shape philanthropy's response as quickly and as effectively as possible during this unprecedented time.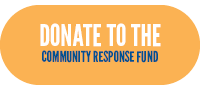 The initial goal of the Community Response Fund is to address short-term emergency nonprofit needs throughout our region. One hundred percent of donations will go to charitable organizations helping those impacted by the health crisis throughout the Greater Mankato region.
The Mankato Area Foundation will administer grants from this fund in partnership with Greater Mankato Area United Way. Together we will proactively identify potential grant recipients, review needs and requests, and recommend final awards. Funds will be released on a rolling basis as fundraising continues throughout the outbreak and recovery phases of the crisis, making it possible to move resources quickly and adapt to evolving needs in subsequent funding phases. As community needs change, we will reevaluate funding priorities and disbursement.
 STEP ONE: 
Fill out our simplified application.
STEP TWO: 
We will evaluate your request and notify your organization if you are receiving funding.
If you have any questions, please feel free to email Sarah Beiswanger at sarah@mankatoareafoundation.com.
So far, $250,044 total has been awarded. Recipient organizations include:
BENCHS for a Pet Food Shelf for people who have lost jobs due to COVID-19 and can't afford to buy pet food. 
Beyond Brink for emergency temporary housing with supportive services and for furniture for two locations to meet increased need.
Blue Earth County Library to provide learning materials to community families and outreach to individuals who are vulnerable to COVID-19.
Catholic Charities of Southern MN for technology needs for the Senior Health & Wellness Programs.
Children's Museum of Southern MN to create a safe environment for self-directed play for children and families in the region and for washer and dryer for cleaning protocols.
The Christopher Center for tutoring during distance learning for children 3-21 with autism or other learning disabilities.
City of Mankato for sanitizing community nonprofits and providing them with cleaning supplies, as well as providing hygiene supplies for nonprofit distribution.
Committee Against Domestic Abuse (CADA) for hotel and other assistance for victims of domestic and sexual violence and for telehealth programming for men who use violence in relationships.
Connections Ministry for the Connections Shelter – COVID plan.
ECHO Food Shelf for staff overtime, freezer storage, and pallet jack for large quantities of food donations, and to meet needs of increased demand due to COVID.
Feeding Every Baby Inc for infant formula, diapers, and other baby supplies.
Feeding Our Communities Partners for hunger relief for food-insecure youth during COVID-19.
Get Mankato PPE for supplies for making PPE to distribute.
Hikmah to provide educational support for school-aged children and help parents and guardians navigate the school system.
Hispanic Advocacy and Empowerment through Research for online mental health services.
LEEP for collaborative strategic planning to serve the disability community during and beyond the pandemic.
Life-Work Planning Center for technology to work with clients remotely and for Chromebooks with hotspot access for lending library.
Lutheran Social Service of MN for LSS Mankato Area Crisis Nursery.
Lutheran Social Service of MN/LSS Meals Mankato for LSS Meals COVID-19 crisis response project for Mankato's high-elderly.
Mankato Area Public Schools for supplies to print PPE on 3D printers.
Mankato Youth Place to open club all day M–F and provide distance learning.
Maple River Loaves & Fishes Food Shelf for help with supplies to provide clients with food.
MN Assistance Council for Veterans to assist veterans with incidentals due to job losses.
MN Council of Churches for support education to refugee families about COVID-19 and distance learning.
MRCI for virtual programming for individuals with disabilities.
North Mankato Taylor Library for the Books by Mail program.
Open Door Health Center for the purchase of Personal Protective Equipment (PPE).
Partners for Affordable Housing for personal hygiene and sanitation items, rental fees, hotel vouchers, additional staffing, and technology items. 
Salvation Army for housing and emergency assistance.
SS Boutique for continued operations and increased response for COVID-19.
School Sisters of Notre Dame to help support the cost of the technical consultation and assistance required in hosting a virtual event.
South Sudanese Community of MN for after-school tutoring for youth.
Waseca Area Neighborhood Service Center for food shelf funds.
YWCA Mankato for COVID-19 expenses for youth programming.
General questions and inquiries about the Community Response Fund can be directed to:
Greater Mankato Area United Way, MankatoUW@MankatoUnitedWay.org
Mankato Area Foundation, info@mankatoareafoundation.com
For interested donors and partners, please contact:
Barb Kaus, Greater Mankato Area United Way, barbk@mankatounitedway.org
Nancy Zallek, Mankato Area Foundation, nancy@mankatoareafoundation.com
For media inquiries and interview requests, please contact:
Laura Murray, Greater Mankato Area United Way, lauram@mankatounitedway.org
Tricia Lewis, Mankato Area Foundation, tricia@mankatoareafoundation.com
Nonprofit organizations with questions about the granting process, please contact:
Elizabeth Harstad, Greater Mankato Area United Way, elizabethh@mankatounitedway.org
Sarah Beiswanger, Mankato Area Foundation, sarah@mankatoareafoundation.com