2019 Campaign Kickoff in Waseca 
Wednesday, August 8, 12-1 p.m. 
Lunch provided by Culligan, Kwik Trip of Waseca and Subway
We will recognize the 2019 Pacesetters (businesses that pledge a corporate gift of $500 or more by Kickoff).
2019 Campaign Kickoff in St.Peter
Friday, August 24, 8 p.m.- 12 a.m.
Music begins at 8 p.m. at Patrick's on 3rd with Wasted Days, followed by Martin Zellar and The Hardways.
The event is FREE and open to the public.

Thank you to our generous sponsors: CCFBank, Patrick's on Third and Waletich Transportation!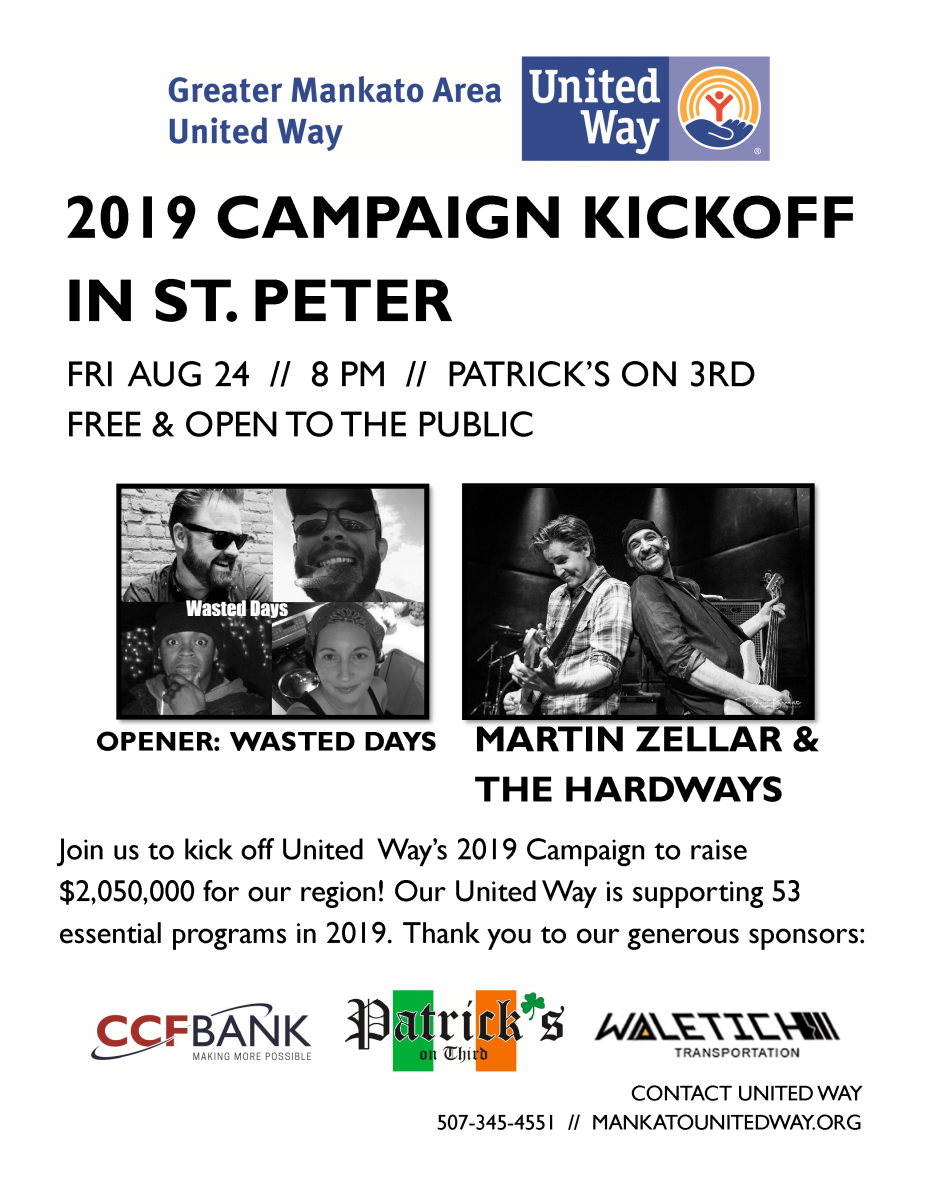 2019 Campaign Kickoff in Mankato
Tug of War at the Verizon Center Grand Hall
Presented by Frandsen Bank & Trust
Wednesday, August 8, 4-6 p.m.
Presenting Sponsor: Frandsen Bank & Trust
Tug of War Sponsor: Woodfellas Lawn & Landscaping
Media Sponsor: KEYC News 12 & Fox 12 Mankato
Media Sponsor: Radio Mankato