Breaking the Cycle - Poverty Simulation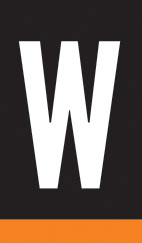 hat if I lived in poverty? This is a powerful question to ask ourselves. Every day millions of Americans face poverty and have to make critical decisions on whether to:
buy medicine or pay rent 

eat or pay utilities

repair a car or miss work
Poverty is a reality, and people in our community make decisions like these every day.
Without experiencing poverty, it can be difficult to understand. Breaking the Cycle is an in-person or digital interactive experience that promotes awareness, increases understanding and inspires local change. When you participate in a simulation like Breaking the Cycle, you increase your understanding of the dynamics of poverty and how to create social change through impact, collaboration and service.
In the simulation, participants take on the identity of a low-income family living on a limited budget and are challenged to effectively allocate resources over a four month period. This simple but powerful experience develops a more complete understanding of issues surrounding poverty.
What Should Participants Expect?
A 60-minute program about life in poverty

A unique team-building experience

Time to reflect and share experiences

Increased employee engagement
Who Sponsors Poverty Simulations?
Corporations

Educational Institutions

Nonprofits

Faith-Based Organizations
To learn more, contact Elizabeth Harstad at: ElizabethH@MankatoUnitedWay.org.