See the ongoing list of item/mask needs and critical volunteer needs.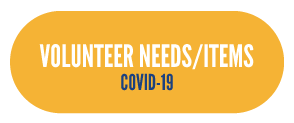 ---
Step Up to SIT
Greater Mankato Area United Way is working with our healthcare partners on the "Step Up to SIT" project to match healthcare and other essential workers with child care during this time. We are currently recruiting babysitters.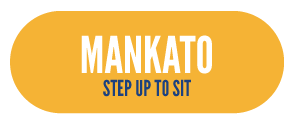 ---
Community Response Fund
In response to the COVID19's impact on regional nonprofits, the Greater Mankato Area United Way and Mankato Area Foundation have come together to create a Community Response Fund to assist in their joint efforts to address emerging needs in our region. On behalf of both organizations, we would like to thank this incredibly generous area in advance and encourage you to join us in supporting the nonprofits that are vital to the health and well-being of our region.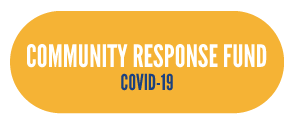 ---
211 Helpline
211 provides callers with information on area resources. Residents across Minnesota can call 211, text their zip code to 898211 or visit the website/chat at www.211unitedway.org. For information and updates specific to coronavirus, you can text MNCOVID to 898-211.
If you are an organization serving people, please update your information continuously on 211 so that we have one centralized place for people to find information they need.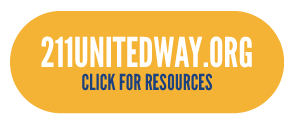 Update on circulating 211 post on social media (March 19, 2020): The post shown on the right below has been widely but incorrectly shared. The information pertains to Indianapolis only. Residents in Minnesota can call 211 toll-free, text zip code to 898211 or visit www.211unitedway.org. For information and updates specific to coronavirus, text MNCOVID to 898211. Stay up to date on Greater Mankato Area United Way's response by visiting MankatoUnitedWay.org/covid-19. Thank you for helping to spread accurate information. To support partner programs in our region, visit MankatoUnitedWay.org/donate.

Letter from CEO
March 18, 2020
Greater Mankato Area United Way is committed to our mission of securing and investing resources to improve people's lives. As the situation with COVID-19 continues to evolve, we have the safety of our staff, community partners, and the general public as our top priority. I want to let you know that Greater Mankato Area United Way will continue to mobilize the caring power of our region and provide services while doing our part to limit the spread of COVID-19.
Greater Mankato Area United Way is working in partnership with community partners, assessing emerging needs of people in the communities we serve. Now more than ever we need your help as COVID-19 spreads. The health and financial stability of our friends and neighbors are being affected due to COVID-19, which makes many of our partner programs and additional community services more critical than ever. Greater Mankato Area United Way will provide support to meet the needs of those experiencing housing crises and loss of income as well as families in need of childcare and access to food, all while we continue to support the overall health of our region.
Our team is actively working to mobilize volunteers and resources to support community needs in a safe and effective way for all those involved. We have established an ongoing list of emergency volunteer needs & needed items. Additional volunteer needs can be found on our Get Connected volunteer platform at GetConnected.MankatoUnitedWay.org. We will continue to update this information.
United Way's 2-1-1 hotline is an additional resource families can utilize for information on community resources.
It's in times of need that we discover the full impact of a region that lives united. When children and families face crises, our United Way plays a key role. We have the experience, networks and capacity to address even the most difficult community challenges.
Please consider a donation today to support our partner programs in keeping our region strong. Donate at MankatoUnitedWay.org/donate. Checks can be mailed to Greater Mankato Area United Way at 127 S. 2nd St. #190, Mankato, MN 56001.
We thank all the individuals and businesses that have already reached out to Greater Mankato Area United Way to ask how they can help support our region. We are all stronger when we live united.
If you have any questions, please don't hesitate to contact our office.
Best regards,

Barb Kaus, CEO
Greater Mankato Area United Way
BarbK@MankatoUnitedWay.org