Life-Work Planning Center supports women in our region by encouraging them to speak up for their right to be happy. The executive director of LWPC, Jean Keenan, explains that the ultimate goal of the organization is to provide women with encouragement and possibilities to set new goals in life and do whatever it takes to achieve them. 
"This is hard work. It really is, because you fight against your fears and you climb over such barriers as divorce, domestic violence, learning disabilities, recovering from addiction and others," says Jean. "It is hard work to set a fresh start, to build yourself as a person and not be scared to try again, but the results are definitely worth it."
What is Life-Work Planning Center? 
Life-Work Planning Center is a nonprofit organization supported by Greater Mankato Area United Way and other generous donations. The LWPC's programs focus on the women who have personal, financial and employment needs. LWPC helps clients reach their goals through workshops, counseling and job search assistance. The workshops help isolated and vulnerable women to get back to their normal lives and increase their self-esteem. LWPC clients learn that it is never too late to make a fresh start. One of the organization's focuses on helping displaced homemakers find employment. 
LWPC helps all women, regardless of race or age. Currently, the center serves clients ranging in age from early 20s to late 40s. In 2015, it served 93 women, all of them below the poverty line.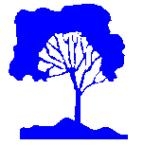 Time to move on
One woman was in her 40s when she found herself in a difficult position. Her partner abandoned her and left her homeless without any means for living. Carol was sleeping in her car and did not have anyone to go to for help. Lacking financial means, she turned to local food shelves. After struggling for some time, she decided to attend a LWPC workshop. Session after session, she tried to find a new direction for her life. Certified coaches from LWPC helped her gain necessary skills for resume writing and job searching. Now she has a job and feels lucky that someone has supported her during the hardest time of her life.
Another woman was a wonderful mother to five children. Normally a positive person, she found herself in a dark place as she navigated the challenges of single parenthood. After joining LWPC, she regained her motivation to plan for the future. She got a job and today is a successful real estate specialist.
Even if the world doesn't see it
"Every woman has enough courage and determination to make her life happy," says Jean, "even if the world doesn't see it. Sometimes all they need is a little push, and Life-Work Planning Center is always ready to consult and inspire for new beginnings."
LWPC is an organization that not only speaks up for women, but also gives them the tools to discover their own voice and strength. With the support of United Way dollars, Life-Work Planning Center constantly improves its services to improve people's lives.