United Way Reading Festival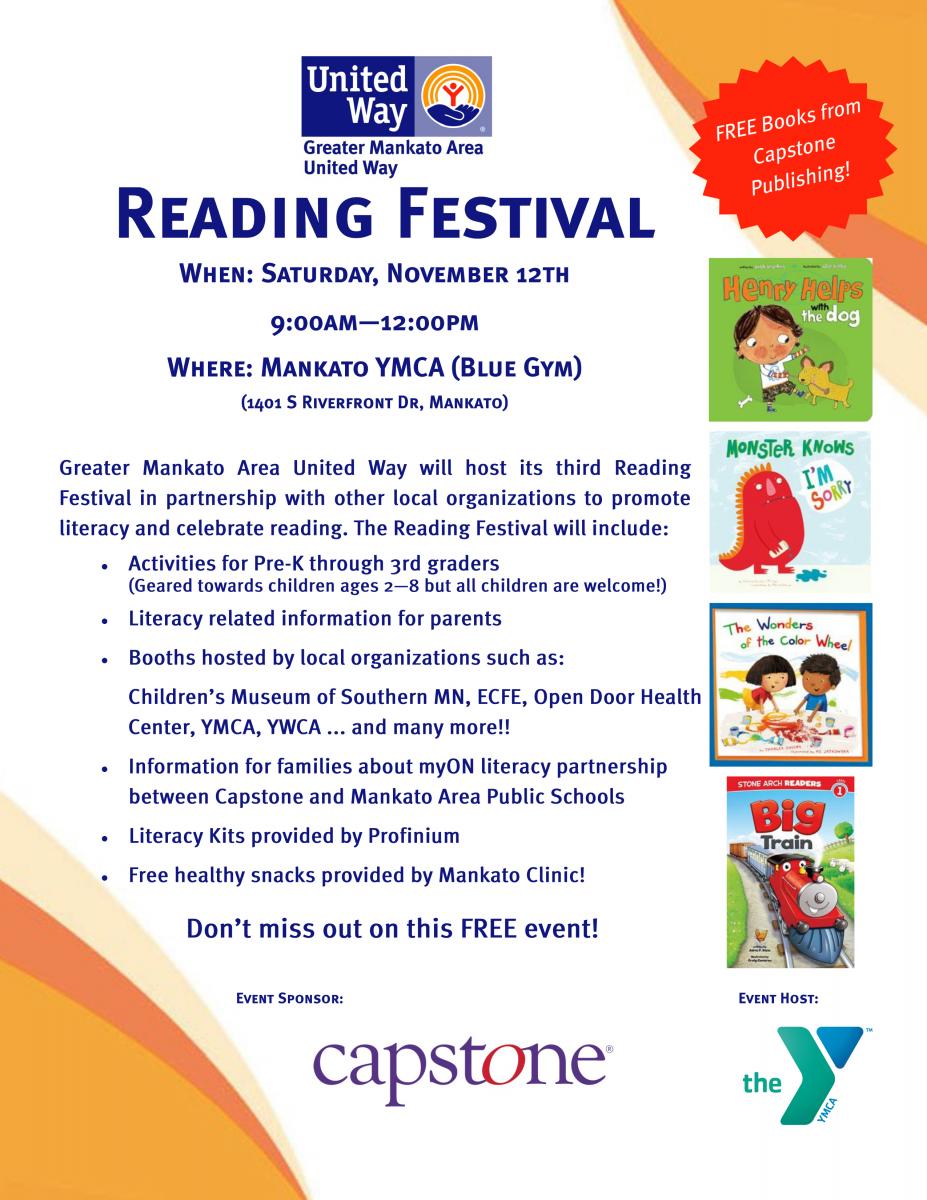 Greater Mankato Area United Way's annual Reading Festival will be held Saturday, November 12 at Mankato YMCA in partnership with other local organizations to promote literacy and celebrate reading. The reading festival includes:
- Activities for toddlers through 3rd graders (geared towards children ages 2-8, but all children are welcome!)
- Literacy related information for parents
- Booths hosted by local organizations such as: Children's Museum of Southern MN, ECFE, Open Door Health Center, YMCA, YWCA... and many more!
- Information for families about myON litaracy partnership between Capstone and Mankato Area Public Schools
- Free healthy snacks provided by Mankato Clinic!
-Literacy kits by Profinium
A fun FREE event for kids!
Event sponsored by:
Event host:
Contact Elizabeth Harstad at United Way if you would like information about this event.