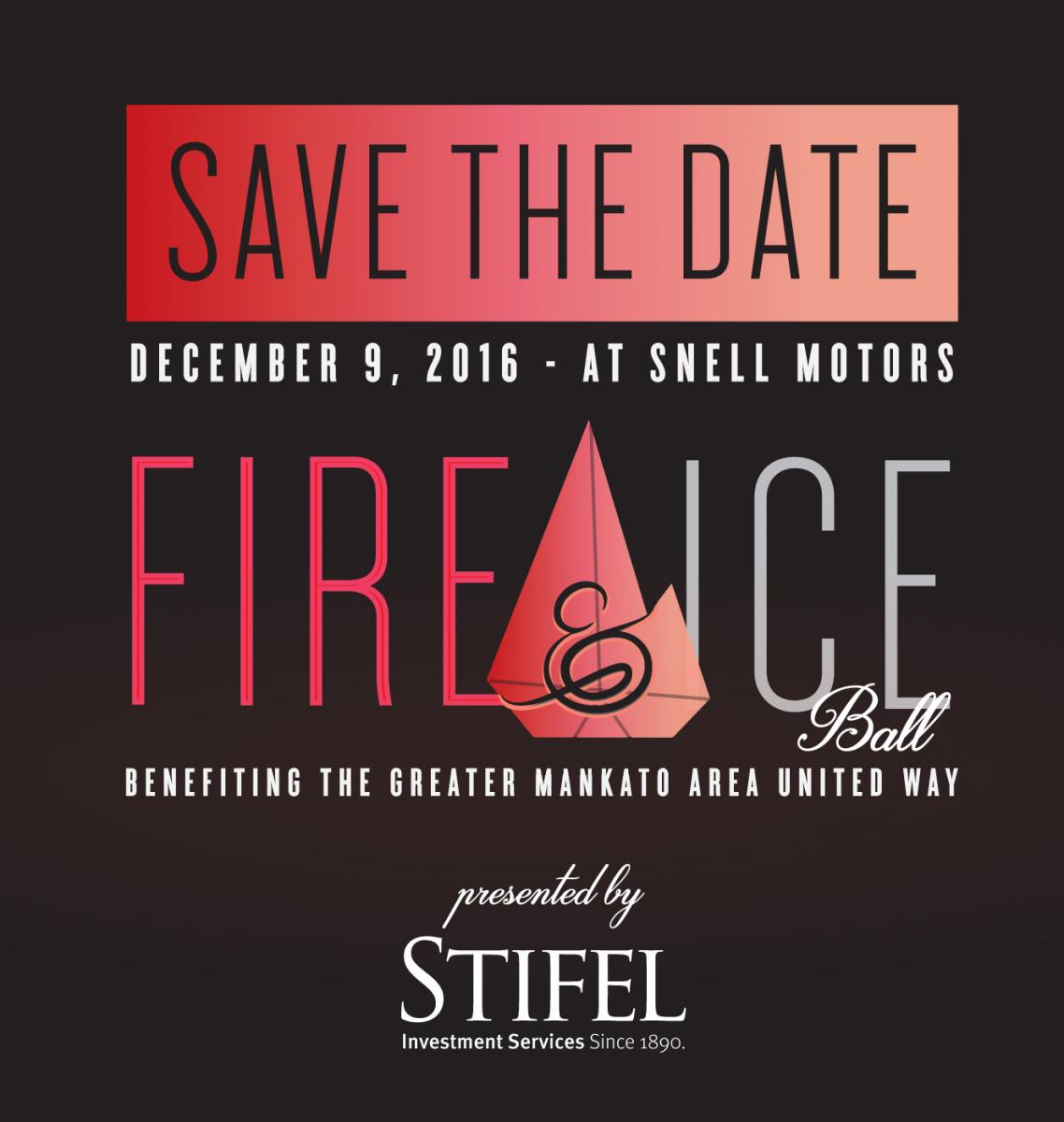 Over 400 guests joined the Greater Mankato Area United Way for the inaugural Fire & Ice Ball. Stifel presents the second annual black-tie event that will feature specialty food and beverages, unique auction items and red carpet photos. Dance the night away with music from POP ROCKS. Save the date for December  9, 2016 at Snell Motors!
Tickes are sold out! Thank you for your support of this event!
**Attendees! Please register yourself for the Fire & Ice Ball!**
Instructions for self-registration (3 easy steps):
Visit https://bidpal.net/fireice2
In the top right of the screen, click on "Register". 
Enter name, company info, *cell* phone number, email address & create a password.
From there, go back to the top right section and click "Profile".
Verify the information you entered is correct and scroll down to add a credit card (this will be used for purchases at the event only).
This will significantly speed up the check-in process and give you early access to the auction items.
Thank you for your help!
Not attending Fire & Ice 2016? You can bid (and make a gift) from home! Register yourself (and your credit card) and you'll gain access.