As members of the Greater Mankato Area United Way Corporate Heart Club, the businesses listed here are an essential part of our leadership program and are vital investors in our community. Decisions of business leaders have an impact on United Way and our partner agencies: directly, because of their decision to support United Way with a corporate gift, and indirectly because the impact of corporate giving and support have a ripple effect on employee giving. We recognize and salute the following local businesses for their leadership and commitment to our community. 
---
2017 Corporate Heart Club
$75,000+
---
$25,000-$49,999
Andreas Foundation, L & N

---
$20,000 - $24,999

---
$15,000 - $19,999
---
$10,000 - $14,999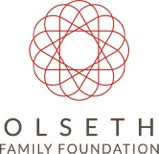 ---
$7,000 - $9,999
---
$4,000 - $6,999




---
$1,000-$3,999
Abdo, Eick & Meyers
All American Foods
AmeriPride Services
Blethen,Gage & Krause
Bremer Bank
C & S Supply
Chesley Harvey & Carpenter
Community Bank
Crown Beverage Packaging
Daufenbach Dental Studios
Exclusively Diamonds
First National Bank Minnesota
ICAN
Kaye Corporation
Meyer & Norland Financial Group
Oz Family Dentistry
Pepsi-Cola
Pioneer Bank
Principal Financial
Profinium
Saint Peter Family Dental
Schwickert's of Mankato
United Prairie Bank
U.S. Bank
V-TEK, Inc.
Wis-Pak of Mankato, Inc.
WoW Zone
---
$500-$999
Acorn Custom Cabinetry
Alpha Wireless Communications
Andring, Collins, & Norman
Appraisal Services of Mankato
Austin's Auto Repair Center
Brady Chiropractic
CBC Fisher Group
Citizens Community Federal
Frentz & Frentz Law Offices
Great River Insurance
Lidstrom Commercial Realtors
Minnesota Valley Pet Hospital
MinnStar Bank
Northern Comfort, Inc. 
Robert W. Carlstrom Co., Inc.
Verizon Wireless
Wells Federal Bank